Peter Project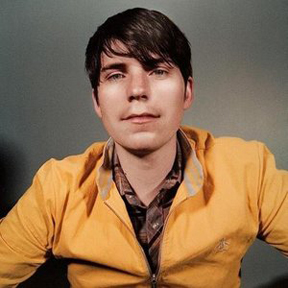 Peter Project, aka Peter Chapman, has come a long way since he used to leave his homemade tapes in random Halifax bathrooms. He has previously self released two sonic attacks and for his third he joins forces with local Toronto indie Label fuzzy logic Recordings to invade the sound waves on May 20th.
As a founding member of Toronto's 60s garage punks The Midways, Peter lays down the organ trips that take the basic four-piece bedrock into outer space kitsch. Peter can also be found playing keys for the Likes of the Bicycles and Sean Macdonald.
On his own, Peter Project already begins on another planet: one where old scattered satellite signals are just arriving in a retro culture mash that he molds into alien monuments à la Close Encounters Richard Dreyfuss.
Peter Project's self-described "electro 60s a go-go" tunes slice and dice drive-in samples, robo bleeps, synthesized horns, and low-fi beats into an idiosyncratic style that bridges the perceived gap between indie rock geeks and hip hop aficionados.
Guest rhymes from Canadian underground rappers More or Les, Word Burglar, Masia One, and Zaki Ibrahim often take a nerdy twist on traditional hip hop bravado as in More or Les's rap on "Repetitive Stress Injury" in which he incurs the titular condition as a result of excessive mic-rocking.
No subculture is impermeable and no musical clique is impervious to Peter Project's all-encompassing cosmic-sonic rays.